It is part of our mission to locate and make available items of super rad vision and high quality manufacturing. We take this seriously and here is a serious example.
Have you been on a lifelong search for the most killer leather jacket like we were? Have you scoured the racks at vintage shops and dreamed of the day when you would one day encounter the jacket of your dreams, in your size and cut, just sitting there staring at you, like we had?
The search is over for now. These jackets are in stock at our 3D shop in Baltimore, MD. Come in today to pick out your size, color and style. These jackets are available for purchase right now at our location in Hampden upside Baltimore. Also available in the vegan vinyl version. Read more below.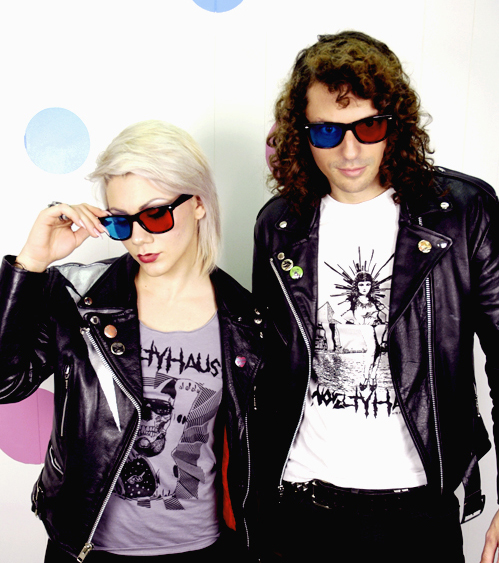 Maybe you're a rock and roll action hero, cutting your own path through music like The Ramones did; maybe you're a motorbike challenger and you need a second skin to protect you on your high speed adventures. This unique, high quality soft buffalo leather jacket is exactly the fit you need. These jackets conform to your body shape and break in perfectly over time. Once you get yours home, you can customize and paint them to your unique personal specifications. You can live hard in this jacket and with proper care, you will be wearing this piece into the far distant future. Here is your next heirloom to pass down to the unborn generation.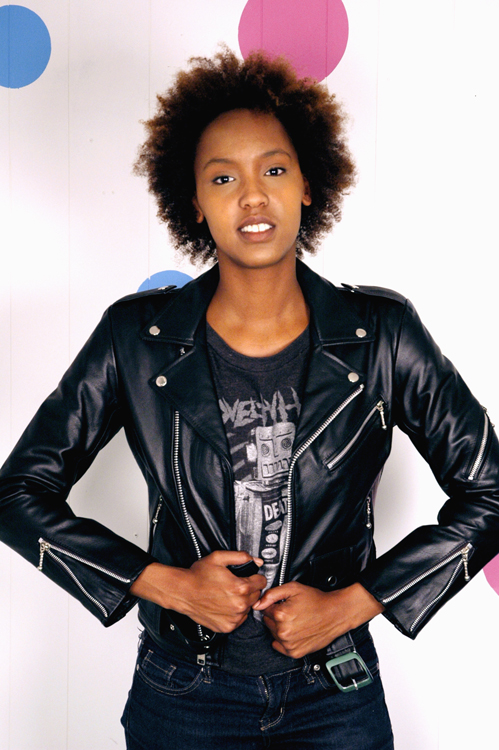 We took a few minutes to dig into the brain of Straight to Hell's designer and creator, Joshua Nielsen McConnell.
Hey, who are you and what are you doing?
I'm Josh, you know that. I'm sitting here in my chair, typing
in this cold office. Chicago winters and all. Waiting for the
window guy to come bring me a working window. Got some T.Rex
playing in the background.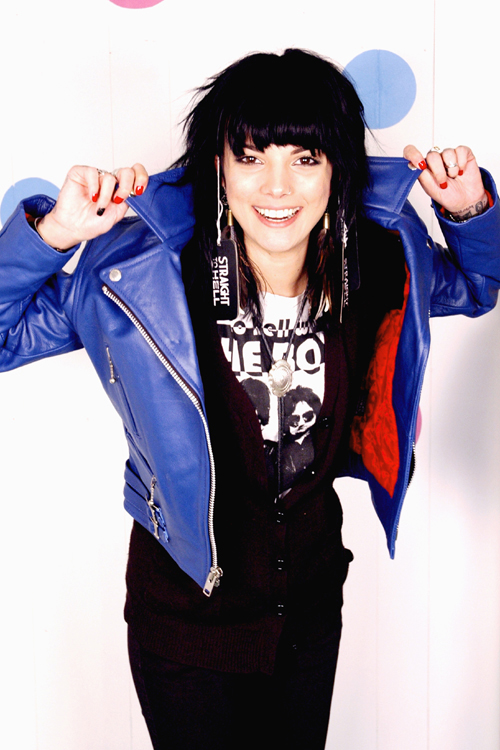 When did it all begin, what's the history of Straight to Hell?
Straight To Hell all began cause rockers need a bad ass leather
jacket for their backsides. It's not just a piece of clothing, it
becomes part of you. A great leather jacket tells a story. It says
something to the world, and whatever it says can be up to you.
What other projects are you currently working on?
We now have our Dagger Rosary that's silver plated and blackened
with vintage inspired wooden beads with a skull and bones dagger and
Straight To Hell rose. We're also in production on a few new leather
jacket styles, one of them being a super secret collaboration with a
great north western clothing company. Can't give up the details yet,
but we're very excited for this!
What's in the future for Straight to Hell?
The future is unwritten, we'll just keep it rockin and appreciate
everyone's support, we love our f*ckin customers!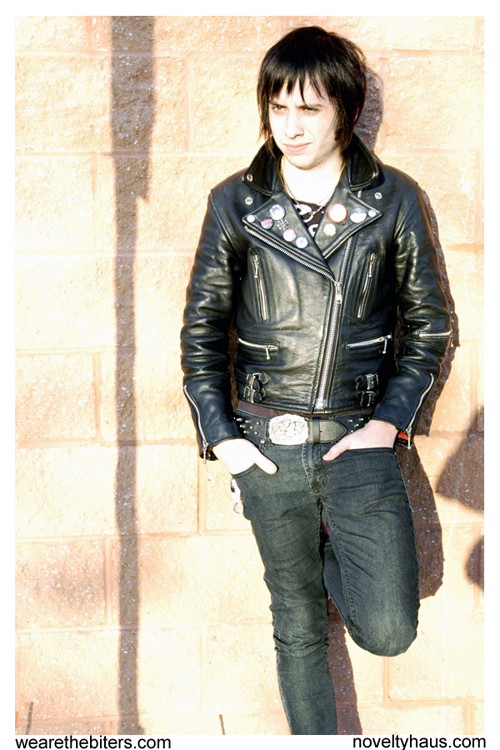 Small or slim guys usually wear 34 – 38.
Tall or stocky guys usually wear 40 – 44.
If less snug fit preferred, order one size up.
Learn more about these rad humans at Straight to Hell
Their site says:
Straight To Hell is the brainchild of Joshua Nielsen McConnell, our story's unique character who's been involved in the punk rock and rock 'n roll community for more years he's been alive than for years he hasn't. When Joshua was ten years old, he walked by a tough looking teenager wearing a mean looking black leather jacket. Understanding what this ruffian on the street was about, Joshua asked his mom if he too could have a leather jacket. His mom, of course, put a halt on that plan. Well, moms of the world, times change. Discovering underground music and fashion during the early nineties in Chicago and learning the independent lifestyle and rock 'n roll attitude was something he'd been living since he was a child but with no name or direction, led our anti-hero to the work he loves today. Never feeling like it's work, Joshua owns and operates his ten-year-old business rooted firmly in down-to-earth subculture morality. He continues to design clothing with his signature touch of authentic rock 'n roll aesthetic and attitude.
Be excellent, eat well, get lots of exercise, drink lots of water, be super rad and have fun!